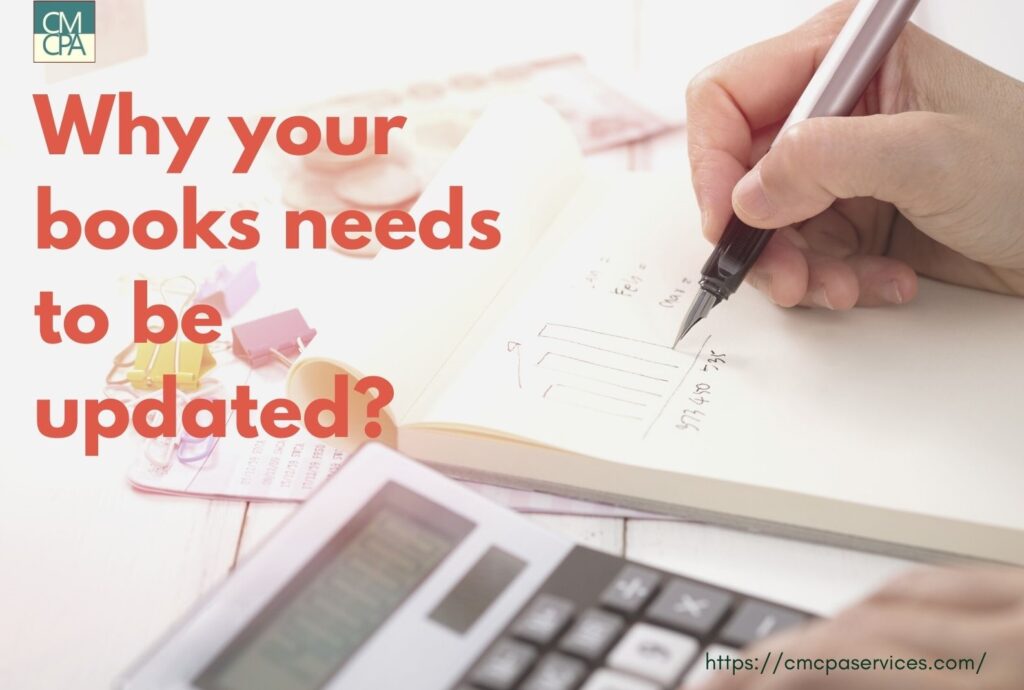 Many businessowners wait until yearend to do their books rather than doing it consistently during the year.  It's a common problem, we know, because keeping the books updated is a tedious job in itself.  It takes a lot of dedication and time to deal with it.  It might be exhausting for some but it is rewarding in the end.  Why?  Here are some of the reasons your books needs to be updated:

Your Accountant Will Love You
Getting reports early for tax season is gold, especially for tax planning. That means your tax return will be prepared early and any benefits you can get early as well.

Peace Of Mind
This is priceless! Knowing that you are already prepared for any paperwork and documents, frees you from thinking about it.

Know The Actual Status Of Your Business On Time
This is vital for decision makers. Having an updated books anytime of the year means you can generate reports real time and make informed decisions about your business.

Availability To Third Parties
If you are applying for a loan, looking for more funding and investors, an updated books is essential to supply them with documents that are not outdated.

Bookkeeping is hard to keep up because there are far more important things to focus to keep the business going and profitable. Good thing, you don't have to do it yourself.  You can delegate it to someone in-house or outsource it to someone who is knowledgeable and has the dedication to do the bookkeeping. Better bookkeeping = better business!