One of the hardest industry when it comes to accounting and bookkeeping is eCommerce. Why? Because the market and trade is ever changing and has become complex overtime. It is better to have it setup by an expert for a clean start but if you want to do it yourself, then you got to start with something. The best route is to begin with your Profit and Loss Statement accounts because this will be the most used accounts in the course of your business.
What is a Profit and Loss Statement?
A P&L or Income Statement will show your Revenue, Costs and Expenses. The bottom line of this report will show you if you made a profit or a loss, hence, the name.
Here are the basic items you will get to see on a Profit and Loss Statement for ecommerce business.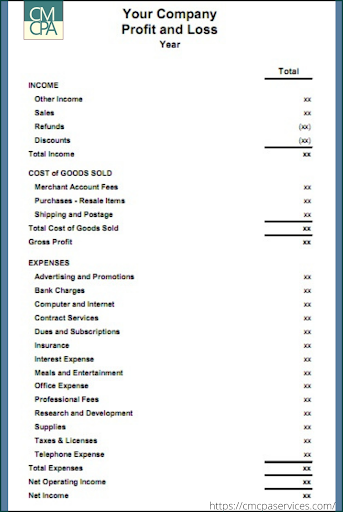 This is not all-inclusive but this will go along way and you could add more accounts when needed. Just make sure to classify it correctly and be consistent with your recording.
If things get messy and you want to save time and money, contact us!