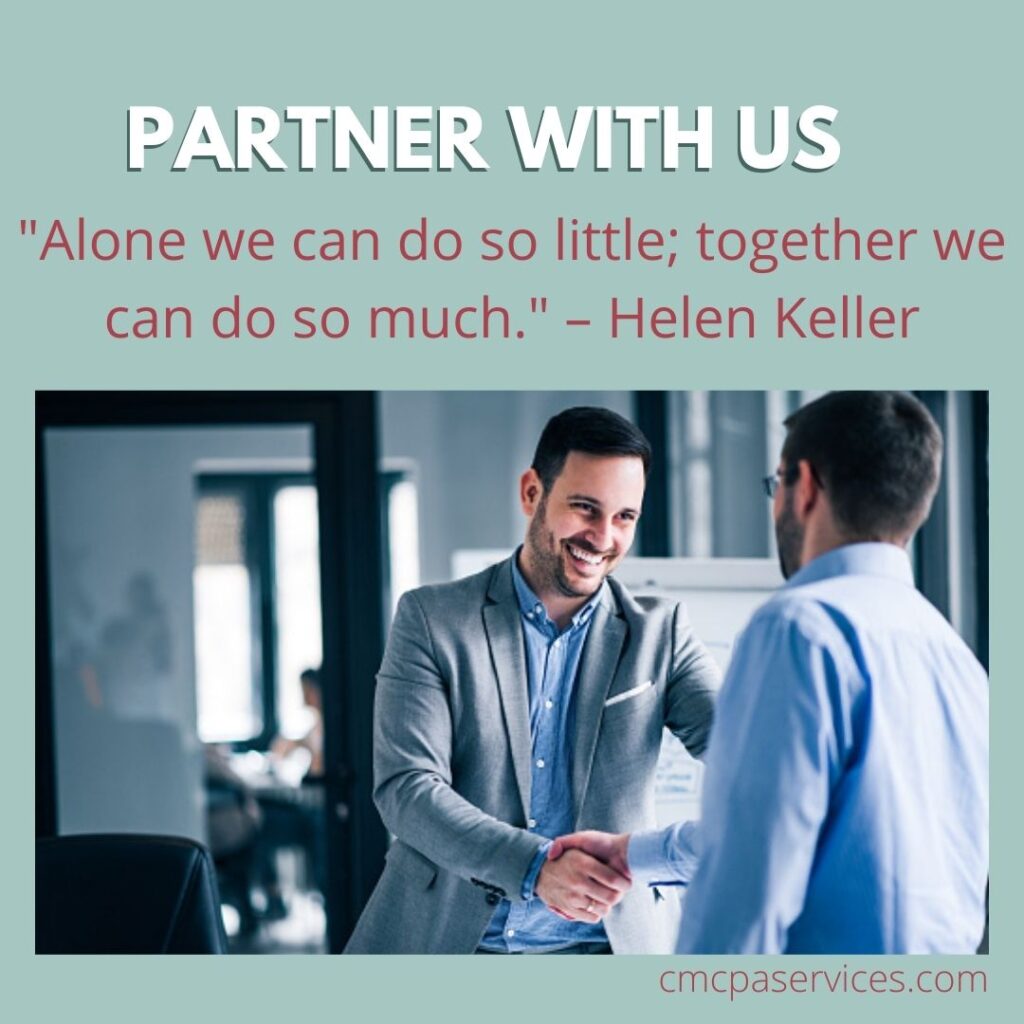 Hey, tax accounting firms and Enrolled Agents (EA's)!
Year-end is fast approaching and bookkeeping for your clients is overwhelming, why not partner with us?
We can do the bookkeeping for you or your firm so that you can focus on preparing your client's taxes, fast.
Contact us, anytime!

Why we are your best bet?
We don't do tax services for clients. You will be sure we are not your competition.
We know accounting and bookkeeping so well through education and experiences.
We guarantee dedication and professionalism, just like how you do to your clients.
We deliver results. We have systems and processes in place to efficiently do the work.
We believe in long-term relationship that lasts. Together, we can achieve better.

Let's go, win together!